This unofficial fan site aims to identify and explain all the people, references, and easter eggs on the cover of Maryland rapper Logic's third studio album "Everybody".
Tap any name on the cover to learn more about the person or reference. Everyone can be shared as well so share your favorite!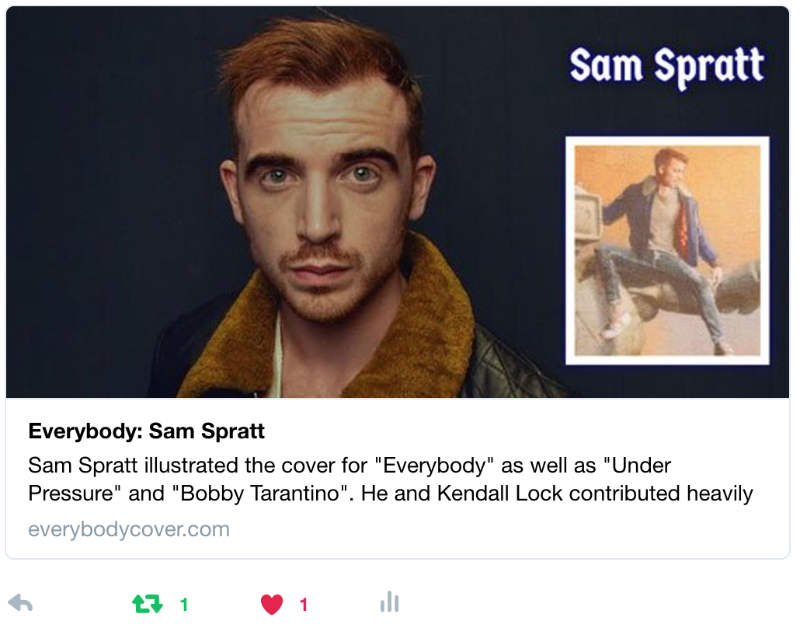 Logic announced the album and revealed it's cover back in March:
The cover of "Everybody" was illustrated by Sam Spratt (who also illustrated Logic's "Under Pressure" and "The Incredible True Story" ) and was inspired by Paolo Veronese's The Wedding at Cana: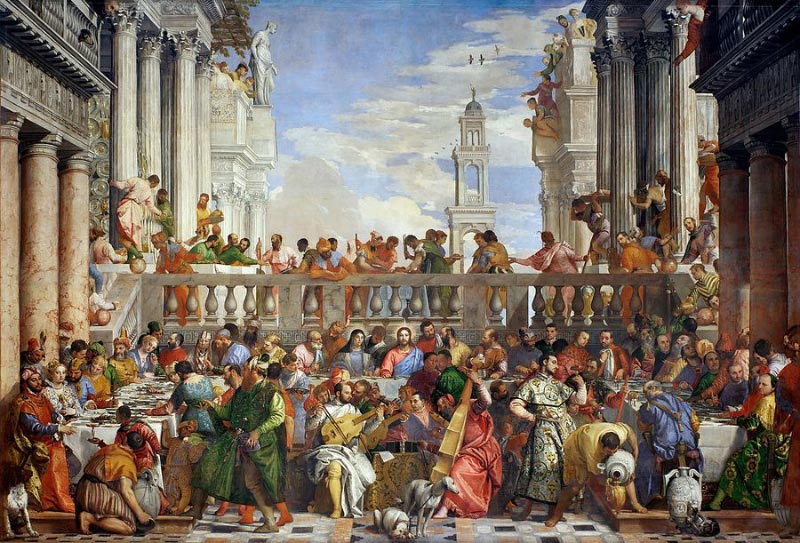 Between the album's announcement and release, the collective minds of the internet identified many of the cover's references but not quite all of them.
Shortly before the album dropped, Spratt gave fans an annotated version of to cover as well as inside look at the making of the cover and the branding and art direction of the entire "Everybody" project on his website.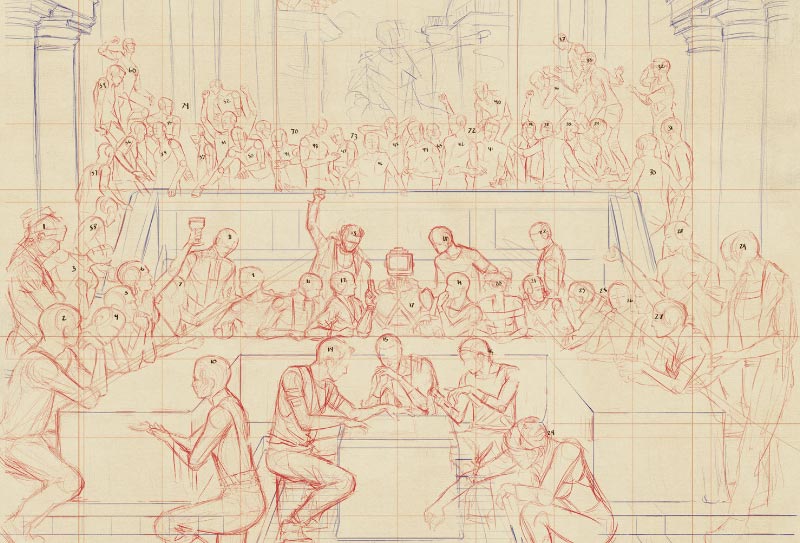 With these verified annotations in-hand, nearly every person and thing on the cover is explained on this site. Explore the references and if you see anything missing or incorrect, please share it with @everybodycover on Twitter.
This site was made by Alejandro Veloz and Tony Clayton.